How many of us have ever thought that the native language is not an unconditional gift? Probably, the absolute majority takes it for granted, as a skill that, having received it once, you don't have to worry, because it is an integral part of everyone. In fact, not a single person is immune from the loss of the language of his childhood.
When our long-term plans include moving abroad permanently or for several years, most likely we care least of all about making an effort in a foreign land to maintain the language that we have adopted, as they say, with mother's milk. Of course, in such a situation, first of all, we think about how we could adapt in a new environment, how to make us accept in another society. This means that you need to diligently learn a new language, using every opportunity, and it would be very good to immerse yourself in this new environment so that our own language does not interfere at all …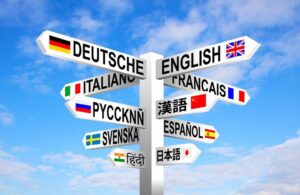 So, it is quite natural that those who experienced a similar situation note a gradual and initially imperceptible loss of native speech skills. One French translator living in the UK shared her experience.
The person providing translation services must have at least two languages ​​at a very high level. So his native language is a working tool and material. Owning it is a matter of professionalism.
The girl says that when she moved to England and began to study in Sussex, during the entire first year she deliberately fenced herself off from communicating with the French. She avoided any contact with compatriots in order to learn how to build friendly relations with representatives of English culture. As she herself admits, she did not do much during that period, but as a result she had difficulties in speaking her native French.
The girl is convinced that language skills should be maintained and developed by continuous repetition and imitation of speech structures. The future translator has learned many lessons for herself. It is interesting that, according to her observations, if a person does not pay enough attention to his native language, the vocabulary in it becomes smaller, and the newly acquired language begins to mix with it. There are several reasons for this blockage: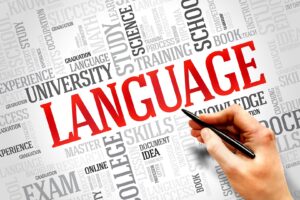 Confusion: the vocabulary of the new language is wedged into the native speech;
Substitution of syntactic structures: substitution of new structures that are not characteristic of the native language;
Erasing the skills of correct pronunciation: the most frequent use in native speech of muscle groups that are responsible for the pronunciation of words in a foreign language (for example, it is common for Dutch speakers to lisp; if a Russian has lived in the Netherlands for a long time, the same notes appear in his Russian speech);
Transferring expressions of a foreign language into her native language: the translator said that at first, when talking with relatives, she unconsciously translated English stable phrases into French);
Vocabulary stagnation: the first language remains at the same level, not enriched with new words;
Mixing cultures: implanting foreign socio-cultural principles in the native language.
Many emigrants literally "cling" to their language, creating groups of compatriots, listening to and watching TV and radio programs in the language of their parents, constantly communicating with friends on Skype, reading the press, watching films, and so on. People also note that even watching teen forums or chatting with them helps to keep the language at a level: this is a good way to learn new slang expressions. Truly, any practice is useful!